Activities Center Rentals

Located at 420 Second St. NW, Grand Rapids, 49504.
The St. Mary Activities Center is available to rent for your event!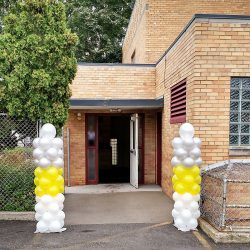 Capacity? Up to 250 people.
Accessible? Yes.
How much? The cost depends on several factors. If you are interested in renting the Activities Center, call the parish office for more information, tel. 616.459.7390.
For safety and health reasons, it is important to know that food is expected to be catered, and we are only accepting alcohol-free events.